NOTE : Streaming 24 Hours A Day

Ken Versa's Power Hit Radio Is That The Power Of All Hit Music.
Music From The 50's To Today's D.J. Hot Mixes With Back To Back Mixes, Top 40, R&B, And Love Songs With All Kinds Of Music In One Spot. Power Hit Radio Is What Over The Air Radio Is Missing With Playing All Kinds Of Music And Having Fun In One Place .



Join My Facebook Page Below Is A Link


https://www.facebook.com/ken.versa

If You Have A Radio Station And Or Work As P.D. And Would Like To Use Any Of The Shows That Are Played. You Are Welcome To For Free All We Ask Of You Is That You Let Us Know What Show And What time Spot .So That We Can Post Your Radio Stations Link On Our Web Pages.





















Welcome To Ken
Versa's Power Hit Radio's Home Page
Doug Lauzon In The Morning
​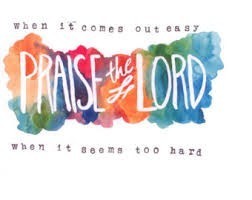 POWER HIT RADIO LINE UP ALL TIME ARE EASTERN

​Doug Lauzon In The Morning

Monday-Friday 8AM Till 10 AM​​


Line Up For The ​​​​​​Party Weekends



​Friday​


​


​​
​
​​

​​
​​10 ​AM Ken Versa's Power Hit Radio ​Show Live Feed
​​Noon Back To The 70's With ​Kevin Larkin
2 PM​ Greatest Hits USA
6 PM Open Time
8 PM Ken Versa's Power Hit Radio ​Show Replay
10 PM That Thing With Rich Appel

Saturday

​10 ​AM Ken Versa's Power Hit Radio ​Show Replay
​​​Noon Back To The 70's With ​Kevin Larkin
​2 PM​ Greatest Hits USA
4 PM Open Time
6 PM ​​Ken Versa's Power Hit Radio ​Show Replay
8 PM Open Time
9 PM ​​That Thing With Rich Appel
Midnight ​Ken Versa's Power Hit Radio ​Show Replay

Sunday​​

9​ AM Praise The Lord From With Don Suan
10 AM That Thing With Rich Appel​
1 PM Sunday Discoflight With VJC Live Feed
4 PM ​​Back To The 70's With ​Kevin Larkin
6​ PM Sunday Discoflight With VJC Replay
8 PM ​Greatest Hits USA


Below Is Web Page Links That Take Out Live Feed​​​